NewsLetters
Click on newsletter to view
---
OTHER News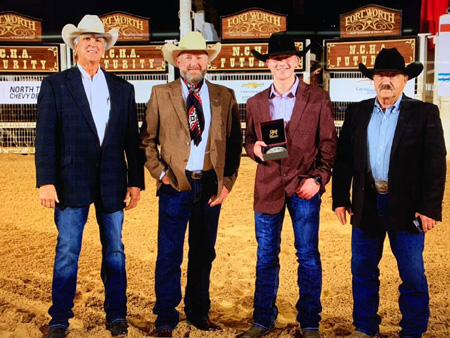 Panhandle CHA nominee Cash Carpenter was honored at the NCHA Open Futurity Finals as the 2019 Todd Drummond Award winner. Cash is pictured receiving his award with Vice-President Elect Steve Norris, Executive Director Jay Winborn, and President Ron Pietrafeso.
We are so happy and proud for Cash!!
CONGRATULATIONS!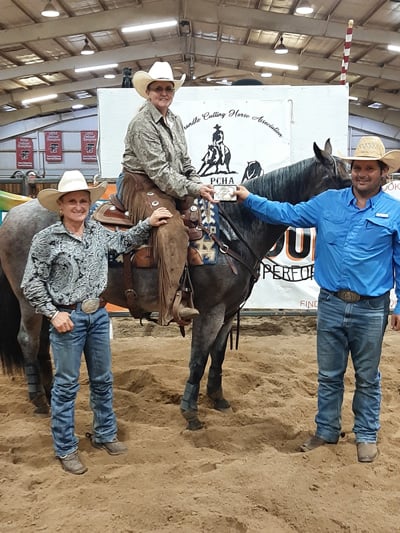 Lisa Reese of Millsap, TX won our buckle class 9/5/20 riding Mo Metallic. She is shown with her trainer, Kristi Johns, receiving her buckle from PCHA board member Tyler Lewis. Congratulations, Lisa!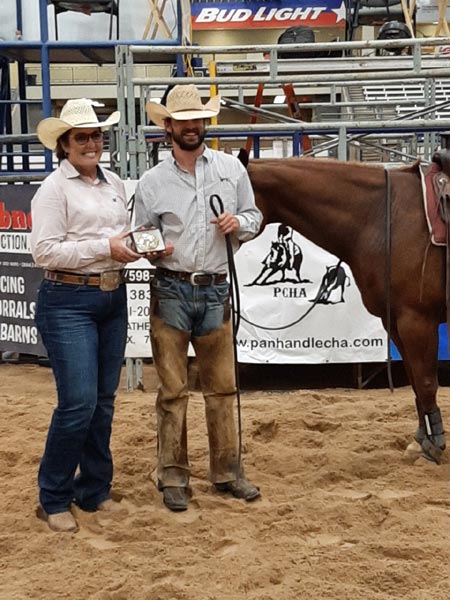 Jason Fenton won the Buckle class on August 1, riding Desde El Comienzo, owned by Josh and Amy King. He is shown receiving his buckle from PCHA Awards Chairman Sherryl Courson. Jason is getting ready to leave on a trip for the mission field and had told his friends, the King family, that he would like to win a buckle before he had to leave, so they entered him up on warhorse Desde El Comienzo (aka Jake From State Farm). Thanks to Jason and the King family for coming to our shows and helping promote cutting!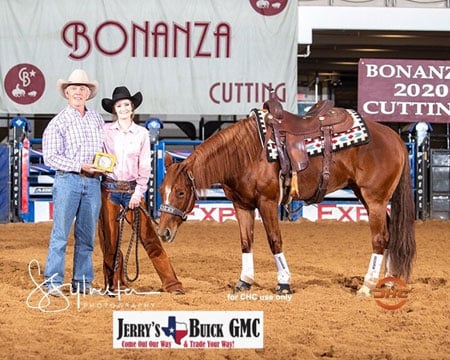 Jessica Floyd marked a 216 on her horse Smooth Lil Kit Kat
to claim The Bonanza Cutting 5/6 50K Amateur Championship.
Congratulations, Jessica!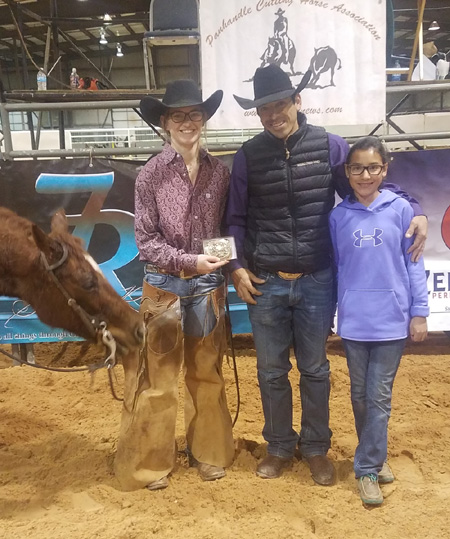 Courtney Hurt of Canyon, TX
won the January 2020 Buckle Class riding Cat Larapin.