NewsLetters
Click on newsletter to view
---
OTHER News
2022 BACK-TO-SCHOOL SCHOLARSHIP CUTTING
Congratulations to the winners!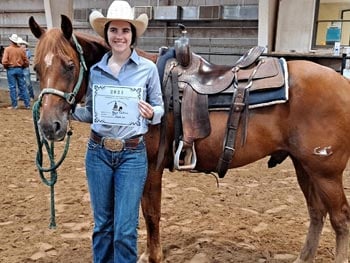 1st - Brea Collier and Weeping Widow with 223.5, earning $1500 scholarship money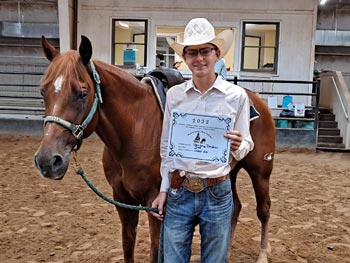 2nd - Sterling Decker and CD Smoothie with 218, earning $1000 scholarship money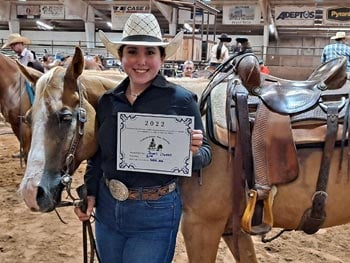 3rd - Jewel Duval and Short Drive with 216, earning a $500 scholarship
A fundraiser was held during the Oiler Circuit Finals to raise money for the Christmas Angel Tree project. Young cutters McKenzie and Zachary Corvin of Canyon, TX, are shown as they purchased and wrapped Christmas gifts to deliver to a family who recently lost everything in a house fire. McKenzie and Zachary and their parents, Zeb and Melissa Corvin, expressed how grateful they were to get to participate in this project. Thank you to the Oiler Circuit and the Corvin family for helping spread these Christmas blessings!
Youth cutters Creedence and Trystan Crow are shown as they shopped for and wrapped gifts to take to children of prisoners, through the Prison Fellowship Angel Tree ministry. These gifts were also made possible through money raised at the Oiler Circuit Finals fundraiser. Thank you so much to the Crow family for helping bring Christmas cheer to these families!
| | |
| --- | --- |
| | |
BACK-TO-SCHOOL SCHOLARSHIP CUTTING: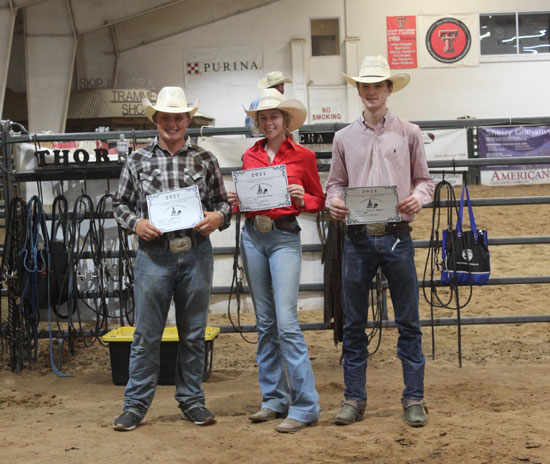 Pictured Left to Right: Wyatt Lewis, 3rd place scholarship winner, $500, Emma Grace Rapp, 1st place scholarship winner, $5000, Owen Cogdell, 2nd place scholarship winner, $1000
We had a great turnout for the Scholarship Cutting at Lubbock, TX on September 3, 4, and 5. We had planned to award 1st, 2nd, and 3rd place scholarships of $1500, $1000, and $500. We got an awesome surprise on Friday when Toby and Mary Crow announced that they would be adding $3500 to the 1st place winner, bringing the 1st place award to a total of $5000! The final results were very close, coming down to a 1 point difference between Emma Rapp and Owen Cogdell for 1st and 2nd place, with Emma having a combined score of 227 and Owen having a combined score of 226. Wyatt Lewis took 3rd place with a combined score of 219.5. Thank you to all the Youth competitors and parents, and to Toby and Mary Crow for their support of the scholarship cutting!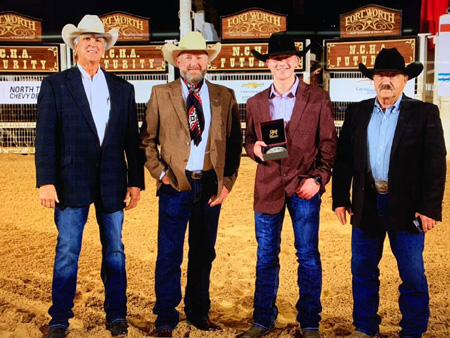 Panhandle CHA nominee Cash Carpenter was honored at the NCHA Open Futurity Finals as the 2019 Todd Drummond Award winner. Cash is pictured receiving his award with Vice-President Elect Steve Norris, Executive Director Jay Winborn, and President Ron Pietrafeso.
We are so happy and proud for Cash!!