Lonnie Allsup 1933-2018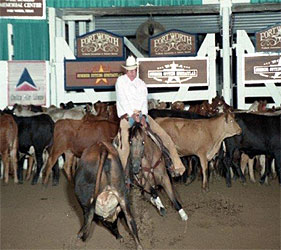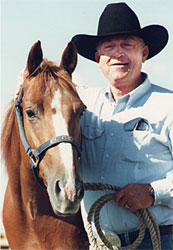 We extend our sympathy to the family of Mr. Lonnie Allsup, who passed away January 28th at the age of 84. There are very few people who do not know of or have not heard of Lonnie Allsup. Many associate his name with the highly successful chain of Allsup's stores numbering over 300 located in more than 160 cities and towns all through our area, but many know and associate Lonnie with the world that involved his ranches, the desire to breed and raise quality horses, and eventually his success in showing in AQHA and NCHA. He hosted horse events such as the Adrian Berryhill and El Cid Futurities for years. He also served as President of the NCHA and has been instrumental in advancing and backing the horse industry where he lived in New Mexico and also in our surrounding states. The latest support came this year to our Panhandle Cutting Horse Association through his donation of a free breeding to his successful sire, KIT KAT SUGAR...known also as SKEET. The proceeds from this breeding raffle are going to our PCHA/PDCHA youth scholarship fund. Mr. Allsup will be missed by all, but he will not be forgotten. His legacy lives on through all that he accomplished in his life and through all the lives he touched. He made the world a better place by being in it.
STALLION SERVICE RAFFLE TO BENEFIT OUR YOUTH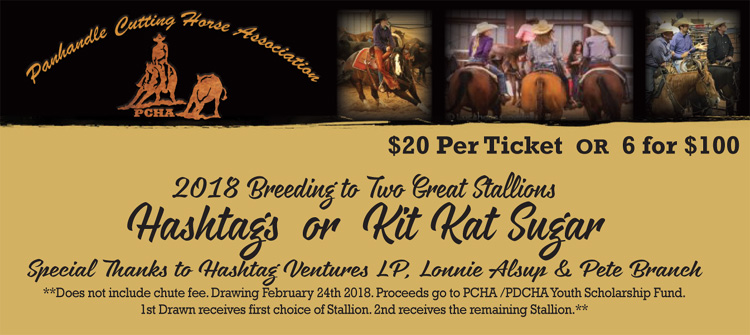 CLICK HERE TO PURCHASE ONLINE!!
We will be holding a stallion service raffle for our youth's scholarship fund. Tickets are $20.00 each or 6 for $100.00. You may click here to purchase online, contact a board member, email Donna at djc1654@gmail.com or purchase tickets at the January show. Deadline to purchase tickets online is February 23, in person is February 24, 2018. Tickets will be drawn at the PCHA show on February 24. First draw will have their choice of studs, then we'll draw again on the other stud. The stallions are Hashtags and (Skeet) Kit Kat Sugar. Would like to thank Hashtags Ventures LP and Lonnie Allsup for their generous contributions.
A Word From the President
I would like to thank everyone for their vote of confidence in electing Dick Cogdell and myself as your 2018 Vice President and President. Thank you for your participation in the election and in the running of this awesome club. The Survey Monkey app was used to vote, and thanks to Megan Brown, it made this process pretty simple. I am proud of how many voted. I would like to thank the newly elected board members, Abraham Calvillo, Shane Decker, Ralph Depew, and Toby Leblanc. I am looking forward to working with you and the rest of our directors. I would like to thank Cheryl Callis for all the hard work she did this past year as our secretary. We will all miss her as she takes time to get in the show arena more this coming year. We have several interested in our secretary position, but we haven't finalized anything at this time.
Our combined banquet seemed to be a hit, and we received really great feedback. We were honored to have our NCHA President, Lewis Wray, with us for our banquet, and we appreciate our own Ron Pietrafeso, the NCHA Vice President, for always supporting our clubs. Special thanks to Lucchese Cogdell for all her work on the power point and for being our photographer at the banquet. Dean Greene and his son, Brennan, provided wonderful entertainment singing and playing their instruments for the banquet throughout the meal, and Nick Meagher gave his version of some cowboy poetry that brought smiles to the crowd. We were touched by the gracious letter of thanks and appreciation from Tonya Hink and her whole family for the monetary gift from PCHA, PDCHA, and GNMCHA. We thank Leslie Graor and Brandon Darnold on their hilarious description of our hard working turnback men. Sherryl Courson did an excellent job with all the awards, and everyone commented on how great they were. The prime rib dinner was delicious thanks to Richard Dyer/Desparado Catering Service. The banquet hall looked great thanks to the fantastic job of Megan Brown and Don and Marilyn Johnson. We say a grateful thanks to all who stayed and helped with the cleanup...We could not have done it without everyone's help. I sincerely hope I haven't left anyone out. There were so many that stepped up to make this a success, and all I can say is, "Great job PDCHA and PCHA."
I'm looking forward to the 2018 year with everyone.
~ DJC