---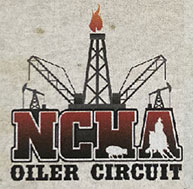 NCHA OILER CIRCUIT WEEEKEND - JUNE 24, 25, 26, 2022 - LUBBOCK, TX
Texas Tech Equestrian Center, 5712 Co Rd 1500 - 8:00 a.m. each day
See
Show Info Tab
for Class Order
HOST HOTEL: Holiday Inn Express & Suites Lubbock Southwest
Wolfforth, 7921 Presidents Ave., Wolfforth, TX 79382, Phone 806-776-1495
BOOK ROOMS BEFORE JUNE 1
4
BY ACCESSING THE LINK!
They are giving a rate of $104 (plus tax) per night for
reservations made through this link
through June 1
4
.
*PLEASE NOTE: You will have to go in and select your event dates (June 23-25) to access the group rate.*

Chicken strips/chicken fried steak strips plus awesome side dishes served at 7:00 P.M. Saturday night by Dirk's Chicken.
SPONSORED BY
CHECK YER METAL
AND PCHA
Call Lee Ann Bates at 620-664-7230 for stalls, shavings, and dinner reservations.
---
Please park horse trailers West of Amarillo National Center on gravel surface, rather than on asphalt parking lot in front of the ANC.
For our 2022 Graduating Seniors:
We are happy to be able to offer scholarship funds to assist you with your post-high school education. Funds are awarded through The Opportunity Plan, Inc. on a per semester basis. To apply, please fill out the attached PCHA Scholarship Application and return to Lee Ann Bates, acrskansas@live.com.
---
CONGRATULATIONS!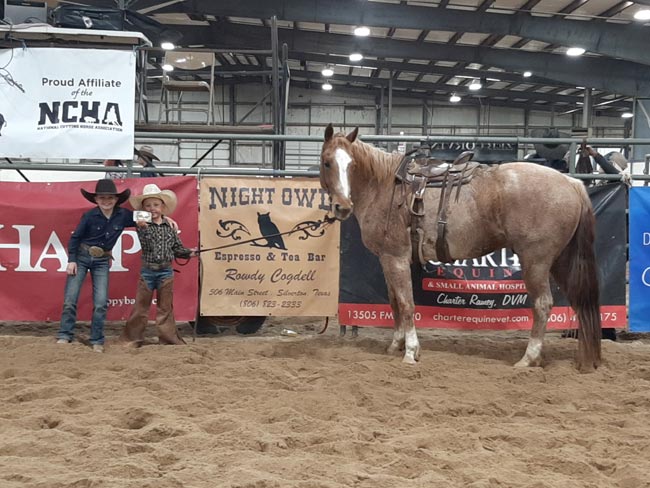 We had lots of smiling young cutters this weekend. Brody Bennett, on the right, was our Buckle class winner today, riding Red Boon Rey. He is pictured receiving his buckle from yesterday's class winner, Zac Corvin, on the left.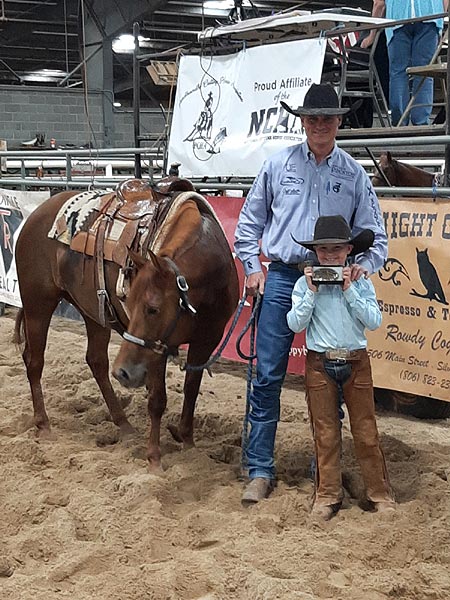 Zac Corvin of Canyon, TX is all smiles after winning the buckle class today (4-15-22), marking a big score of 73 on A Lil Speck of Sugar, owned by Stella Swanson. He is pictured receiving his buckle from proud dad, Zeb Corvin.
---
2022 Show Schedule Has Been Posted.
CLICK HERE TO VIEW.
Current Negative Coggins and Health Papers Required for Check-In at all Shows.
---
2022 SADDLES!
Saddles will be given for 1st place in each class. You must attend 60% of Panhandle CHA shows to qualify for year-end awards.
A fundraiser was held during the Oiler Circuit Finals to raise money for the Christmas Angel Tree project. Young cutters McKenzie and Zachary Corvin of Canyon, TX, are shown as they purchased and wrapped Christmas gifts to deliver to a family who recently lost everything in a house fire. McKenzie and Zachary and their parents, Zeb and Melissa Corvin, expressed how grateful they were to get to participate in this project. Thank you to the Oiler Circuit and the Corvin family for helping spread these Christmas blessings!
Youth cutters Creedence and Trystan Crow are shown as they shopped for and wrapped gifts to take to children of prisoners, through the Prison Fellowship Angel Tree ministry. These gifts were also made possible through money raised at the Oiler Circuit Finals fundraiser. Thank you so much to the Crow family for helping bring Christmas cheer to these families!
| | |
| --- | --- |
| | |
BACK-TO-SCHOOL SCHOLARSHIP CUTTING: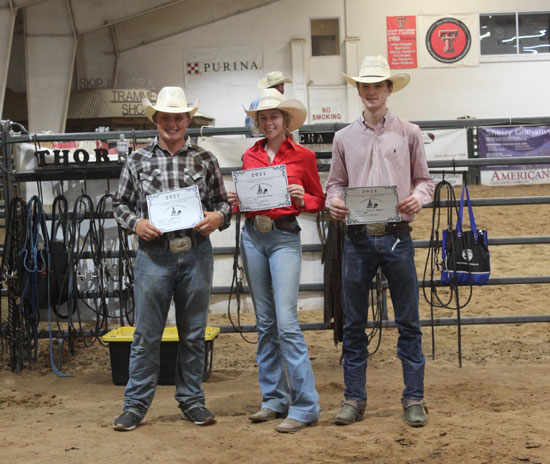 Pictured Left to Right: Wyatt Lewis, 3rd place scholarship winner, $500, Emma Grace Rapp, 1st place scholarship winner, $5000, Owen Cogdell, 2nd place scholarship winner, $1000
We had a great turnout for the Scholarship Cutting at Lubbock, TX on September 3, 4, and 5. We had planned to award 1st, 2nd, and 3rd place scholarships of $1500, $1000, and $500. We got an awesome surprise on Friday when Toby and Mary Crow announced that they would be adding $3500 to the 1st place winner, bringing the 1st place award to a total of $5000! The final results were very close, coming down to a 1 point difference between Emma Rapp and Owen Cogdell for 1st and 2nd place, with Emma having a combined score of 227 and Owen having a combined score of 226. Wyatt Lewis took 3rd place with a combined score of 219.5. Thank you to all the Youth competitors and parents, and to Toby and Mary Crow for their support of the scholarship cutting!
---
HOST HOTEL: Comfort Inn & Suites, 2101 I-40 East, Amarillo, TX (806) 331-7829
Ask for Angelica for help with reservations.