The Palo Duro CHA show at Farwell, TX will count for Panhandle Year-end standings on the following days:
October 27 - Derby classes
October 28 - Weekend classes

2023 LABOR DAY SCHOLARSHIP CUTTING
Congratulations to the winners!
(They are shown receiving their scholarship certificates from PCHA board member Coby Summers.)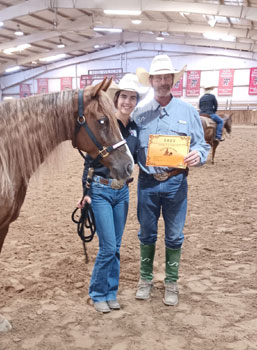 1st - Brea Collier, combined score of 225,
earning a $1500 scholarship

2nd - Jewel Duval, combined score of 221,
earning a $1000 scholarship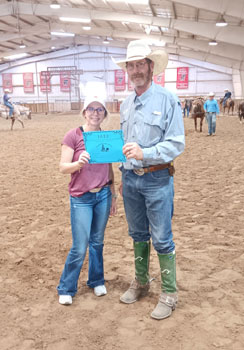 3rd - Brinley Lippincott tied for 3rd with combined scores of 219,
each earning a $250 scholarship.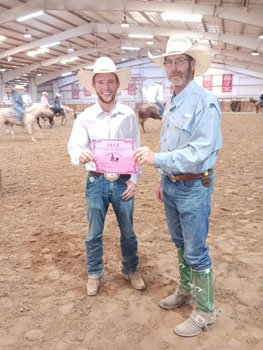 3rd - Will Akin tied for 3rd with combined scores of 219,
each earning a $250 scholarship.
NEW FOR 2023!
We are proud to announce Covered By Cori as the Title Sponsor of our August 5-6, 2023 show in Amarillo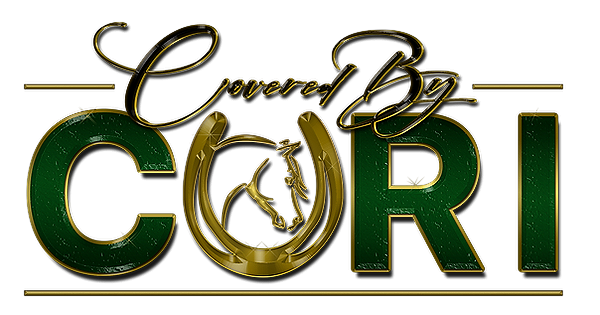 NEW SHOWS ADDED!
August 15-16, 2023 - Amarillo, TX - Weekend at West Texas Futurity. One show over 2 days.
Enter day of show. Show begins at conclusion of LAE classes. Tues classes: Open, Non-Pro,Unl AM (NP & Unl Am run concurrent), 25K NNH, 25K NNP, 2K LR.
Wed classes: 50K AM, 5K NH, 5K NNP, 35K NP ,15K AM.

October 27-28 - Farwell, TX - Palo Duro CHA Year-End will count for Panhandle Standings.
Oct. 27 is LAE only.
Oct. 28 is Weekend Classes only. Year-end awards to be given out October 28.
Must have shown at 60% of shows for the year to qualify for awards. For LAE, that is 9 shows, and for weekend classes, that is 11 shows.

Click to view full show schedule
Current Negative Coggins and Health Papers Required for Check-In at all Shows.
Stella Swanson is donating a Jeff Smith Saddle to the year-end high point Youth in Panhandle CHA.
Thank you, Stella, for your continued support of our Youth!
1st place winner for each class in 2023 will get a custom made bit from Greg Clark. Must attend 60% of Panhandle CHA shows to qualify. Some samples of his engraving are shown here.
CONGRATULATIONS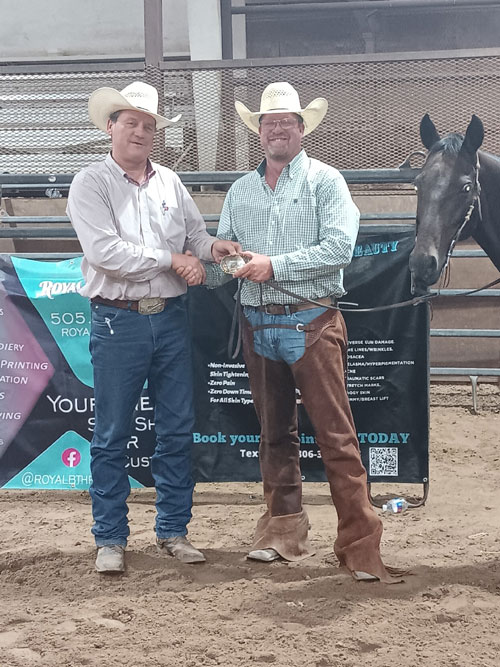 Mark Hicks of Lovington, New Mexico was our final buckle class champion of the year.
He rode Farmer in Levis, owned by Eileen Hicks, and is shown receiving his award from PCHA Board member Dick Cogdell.
Check out more buckle winners in our photo gallery!

Please park horse trailers West of Amarillo National Center on gravel surface, rather than on asphalt parking lot in front of the ANC.
HOST HOTEL: Comfort Inn & Suites, 2101 I-40 East, Amarillo, TX (806) 331-7829
Ask for Angelica for help with reservations.